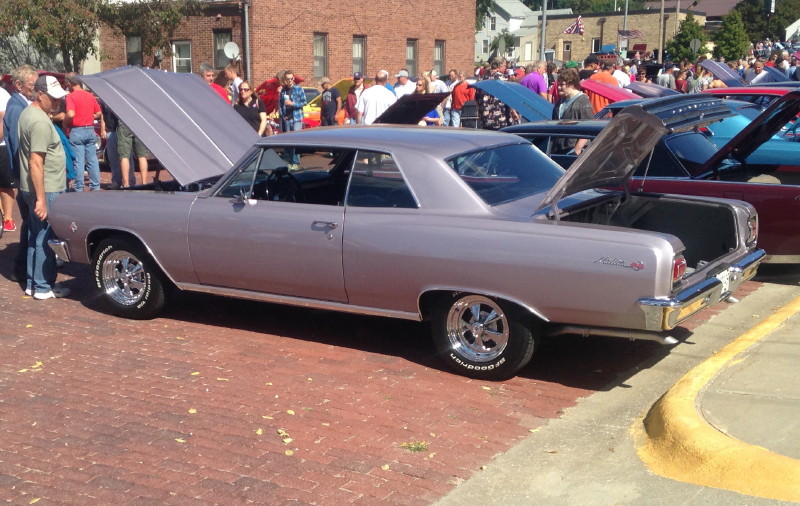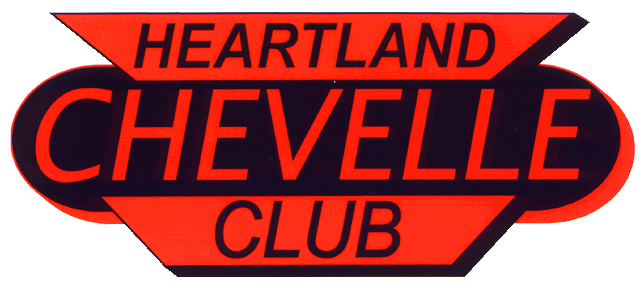 Greg and Mary Reisdorff's '65



Car info:
We purchased this Chevelle in June 2007 out of the trees in Jefferson County, Nebraska. The odometer said 16,852 miles and had 1976 bicentennial Nebraska license plates on it. Mary said we could buy the car if we painted it hot pink (more on that later).
The rebuild began in September 2010 at Bill's Classic Body Shop in Lincoln. Body work included new floor pans, new inner fenders, and new rear quarter panels. The frame was bent and needed to be straightened. The basic body work was completed with the car in primer in February 2011. Next came a new tubular front suspension and front disc brakes installed by me and some willing Chevy friends. The engine rebuild was completed by Wollen Racing Engines June 2011. The engine update includes bored out .030 over, 350 horsepower cam installed, tri power installed, and a MSD HEI installed. The engine and 4 speed were installed in the car then back to the body shop for the front clip installation and paint.
The original paint from the factory was "evening orchid". Even though I promised Mary a hot pink car, we were able to compromise back to the original factory color of evening orchid. The body work and paint was completed in February 2012. Now it was time for a new wiring harness, gas tank, fuel lines. Etc. The engine was first started on July 4, 2012. What a day to breathe new life into and old tree find Chevelle! Headers and a flowmaster exhaust system were installed by the Chevy friends. The next step was a complete new interior installed by McVicker Auto Trim and Tops in Lincoln completed May 2013. New Craeger SS wheels and BF Goodrich tires were the final major step.
The Chevelle was entered into its first car show July 4, 2014 at Seward 4th of July celebration where it won 3rd place in its class. Special thanks to my sons, Rich Barta, Keith Ellis, Daryl McGhee and Ron Real for their help and support to put this project together.