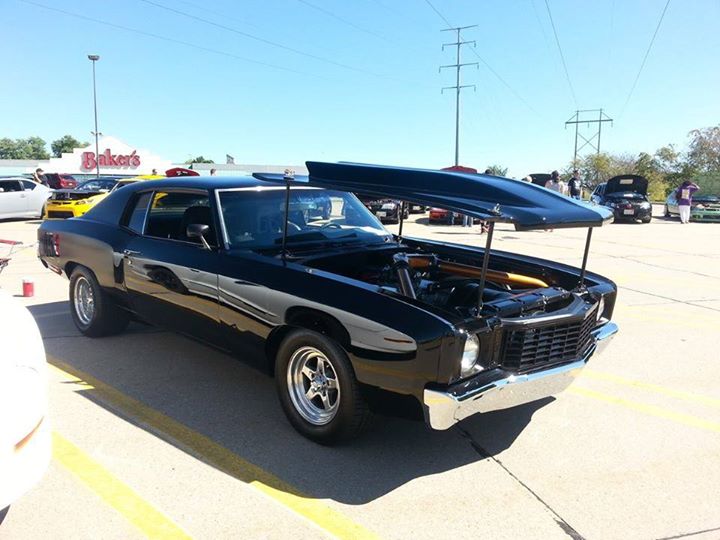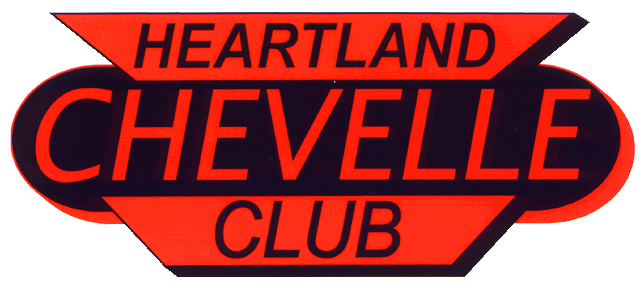 Joel & Gina St. Cyr's '71



Car info:
The story of the First Gen Monte started before I was old enough to drive. A family friend owned a nice all black '72 Monte and I knew I had to have one of my own. Shortly after I turned 16, I picked one up as my first car and within five years I had it partially finished. Life happened so the project remained a good driver and I kept it maintained for several years. I began putting the plans together to finish it this past year, but to make it how I really wanted it, the projected cost continued to rise. I started to look to other options, but my stipulations on a replacement were very particular. I had to be able to comfortably transport my wife and 3 kids with it, it had to have a lot of power, and it had to be unique. However, I just couldn't shake my attraction to the A-body framed first gen Monte Carlo. It is, in my opinion, one of the best body styles of the early 70s.
Enter the Black Monte.
The vehicle you see came available locally at a time when I was ready to either sell mine or finish it. The cost and time to finish mine made this option look more and more attractive. I found a buyer for mine after owning it for 17 years and shortly after I took the wife and kids to look at this vehicle. If my wife did not approve of it, then there would be no deal, but she absolutely loved it, especially since she was sad to see the other one go. It also fit all the aforementioned criteria perfectly.
A little about it. This is a '71 Monte Carlo. It features a built 454 bored .060 over (468) big block with a Comp Cams Xtreme energy cam, ported and polished aluminum heads, 10.9:1 compression, 850cfm HP Holley carb, Weiand intake, dual electric fuel pumps, custom built dual cold air intake system, MSD HEI ignition, and a March billet aluminum serpentine pulley system. The exhaust runs heat wrapped hooker headers, 2.5" flowmaster exhaust with H-pipe, and dual electronic exhaust cutouts. The transmission is a 700r4 custom built by Bowtie Overdrives rated at 720hp backed by an also custom built driveshaft to handle 800+hp. The rear end is a 12 bolt with Moser 4:11 gears, Moser axles, and a Strange posi differential. The suspension sports Hotchkis lowering springs, boxed control arms, poly bushings throughout, bigger sway bars, and ladder bars. The body has a two tone gloss black/satin black paint job, fiberglass hood and fenders, and a '72 Monte front end. With the lighter fiberglass body parts and completely shaved firewall among other less significant weight-saving measures, it comes in at only 3200lbs. Not bad for a vehicle of this size with a full interior. This car has too much more to list so I just hit on the highlights. The few shows I've been to with it proves it's a real show stopper.
The guys at T.O.R.C. Motorsports in Omaha, Nebraska performed the lion's share of the work while the car was still in California. They have been great to deal with and have helped tremendously with a few issues I've had with it. Being a brand new built vehicle, I'm still breaking that engine in. After some more miles, my plan is to dyno tune it, throw some slicks on it and take it to the track. Depending, I may even throw a shot of nitrous on it. However, this car was truly built with road course/canyon carving in mind so some spirited cruises through the twisties are definitely in order. Any takers?