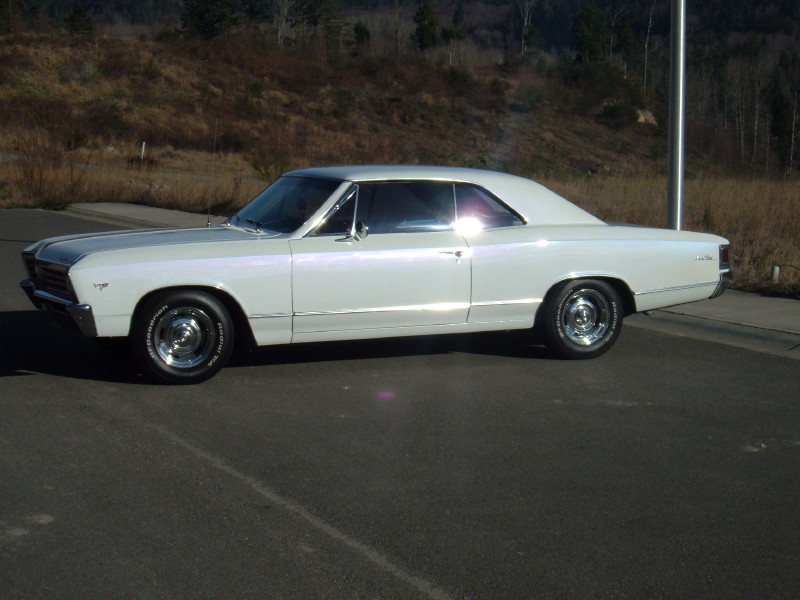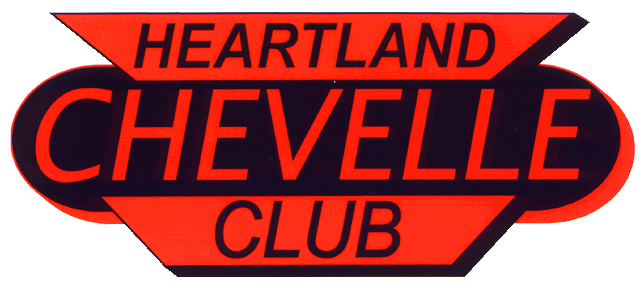 Justin King's '67



Car info:
I bought my 67 roughly 10 years ago from a dealer south of Seattle, WA. There have been a few things done to it over the years but it still pretty much resembles the car I purchased way back then.
It started life in 1967 as a 283ci / Powerglide/ 2bbl carb model in Nantucket Blue with blue interior. The prior owner painted it pearl white. It's a "five footer"... looks good until you get really close and you see some imperfections in the paint, areas where they moved the side mirror and just filled in the holes, stuff like that. Eventually I'll get it repainted and all the bright work redone but that will take a bit of $$ to do...
It had 14 inch chrome rallyes with BFG tires on it when I purchased it (as shown in some of the pictures) and I put 15 inch chrome rallyes and M/T Sportsman S/Ts on it and had Hotchkiss sway bars installed. The 283 and Powerglide that came with it were very tired so I attempted to build my first motor, a 408ci small block with a lot of trick parts and put a TH350 in it. Unfortunately the 408 had an issue on the dyno and I had to put a 350ci crate motor in it instead. I've been moving around a lot in the past few years so I haven't been able to take the 408 apart and diagnose the issue. I'm guessing it has spun/damaged main bearings but we'll see.... The next thing I'll get done are the brakes and steering... it has 4 wheel non power drums that are pretty tired and a "stock" steering box... I'm looking to upgrade to 4 wheel power disk brakes and rack and pinion steering. Should make a it a lot easier to drive.
The pictures attached we taken at various locations in the South Puget Sound region of Washington State (my home for several years). I was a member of many car clubs there and look forward to participating in a lot of car related activities here in Nebraska once I get fully situated (only been here about 5 months).