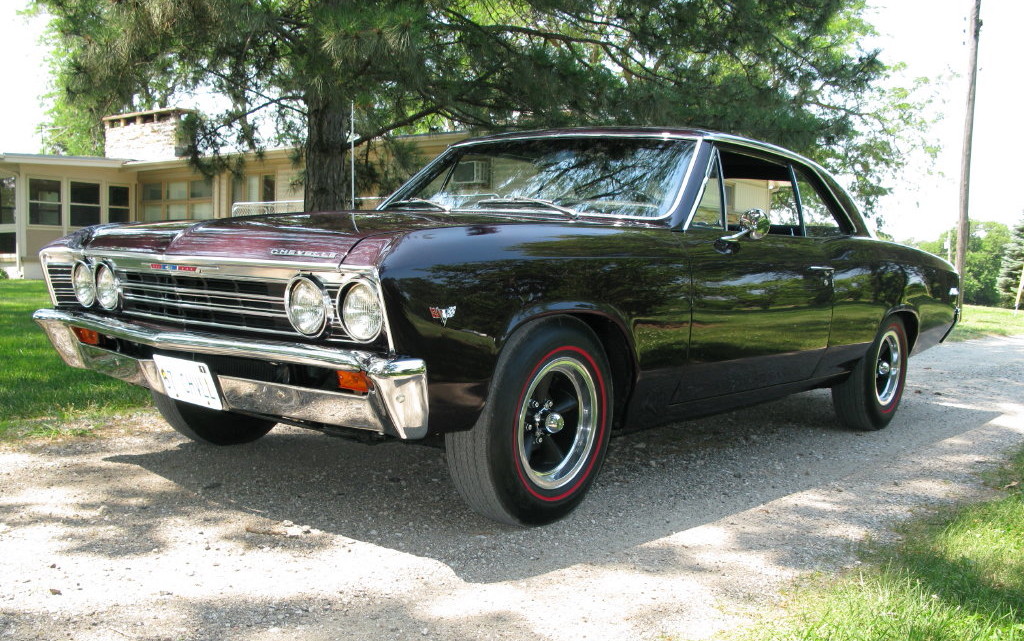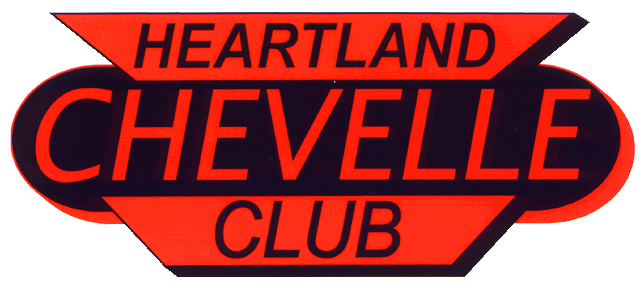 Larry & Jan Jansky's '67



Car info:
I've been a Chevelle enthusiast since being a teenager when my close family friend bought a 1964 Chevelle brand new. It was always a wish to eventually get one for myself, and I did when I turned 18 in 1970
I was originally looking for a 1966 model Chevelle to use for my college commute, but was unable to find one in good shape while shopping with my father. After much driving and searching we came upon a 1967 Chevelle two door hardtop at the old McFadden's Ford location in downtown Omaha. It was love at first sight. It wasn't the 66 I originally had in mind, but it was a beauty none the less.
It was a stock Malibu with not many options except power steering and automatic Power Glide transmission. It had black interior with bench seats, the basic 283 cubic inch with 2 barrel carb, perfect for great gas mileage but still possessed a V8 pop for my daily commute to and from school and work ... and I really liked the color (Royal Plum). However, I wasn't able to afford the price tag which was around $1700. We left the lot with the thought that it may be too much to pay for the car, besides that, my dad didn't want to make any rash decision while talking to the salesman who was steadfast on the price. The next day, much to my surprise, my father said he would help me purchase the car if it was the car I really wanted, with the agreement that I would pay him back over the next few years. I was in instant hog heaven!
I was the second owner of this Malibu and drove the car regularly for the first 10 years, when I garaged the car to save it from the brutal winters in Nebraska. I made minor modifications to the vehicle like adding duel exhaust with headers, mag wheels and air shocks with larger tires. From there, I managed to fix what needed fixing over the next decade, like restoring the interior, rebuilding the engine, fixing the rocker panels and giving it another paint job in the late 70's.
It has not seen a winter since the late 70's, and has been garaged at various places until I could house the car in my own garage the last 12 years. I decided that now was the time to make plans to restore it to mostly original condition (after getting permission from my wife Jan - Lol!!).
After searching for the right man (or men) to do the job for the next few years, I came upon such a person after hearing his name mentioned numerous times at car shows and other businesses I frequented. His name was Tom Scott (Tom's Auto Body) along with his associate Barry Snodgrass (also a member of the Heartland Chevelle Club). The project to restore my Chevelle was cemented in the fall of 2011, and was completed by the summer of 2012.
The project consisted of an on-frame restoration that included pulling the front clip (and engine) off the frame and sand blasting what was left to clean under the vehicle, along with detailing the engine and compartment. The paint was stripped down to metal and a new base paint and clear coat added in the original Royal Plum color. Also added was new trim parts where needed, added sound insulation and carpeting, dash/trunk metal work and around the windshield glass frame, new alternator, starter, electronic ignition (under original cap), new G70/H70 Firestone Red line tires, rebuild tranny, rebuilt power steering assembly, radiator work, ceramic coated headers, fasteners, original stickers/emblems, and anything that needed replacing, polishing or rework. I believe the project speaks for itself. It was a job well done by all those involved.
I love driving this car all over again with the help of these knowledgeable and dedicated Chevelle enthusiasts who helped restore my dream car to superior condition.
Likewise, I look forward to enjoying and sharing my ride with like minded Chevelle aficionados in the Heartland Chevelle Club.